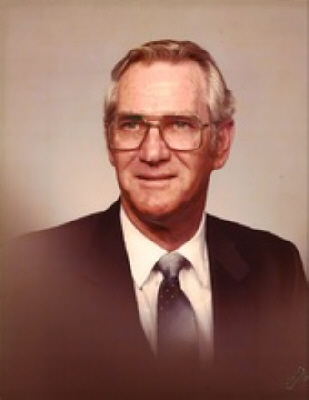 James Floyd Madison, 88, resided at 18609 Tuscanooga Rd., Groveland, Florida passed away from this life on October 8, 2021, at home with his wife and daughter by his side. He was born in St. Cloud, Florida on November 9, 1932, to Floyd and Mary Madison. He was the 5th of 8 children and was always full of mischief.
He attended schools in Osceola County where in high school, he met his future wife, Mary Lou Vickers. His nickname was "Shanks" because he was so tall and skinny. One of his first attempts at impressing Mary Lou was a note he typed out in his typing class that said, Dear Larry Moo, how are you". Eventually his pursuits paid off and after graduating high school in 1951, he and Larry Moo became engaged, and on August 22, 1952, they became husband and wife. They were married just a short time before he was drafted in the army, where he served from 1953-1955 and was honorably discharged.
As a young man, he held many secular jobs including but not limited to carpenter and mechanic, until the Lord called him into the ministry in 1957 at the age of 24. His father-in-law, Charlie Vickers was also a minister and a big role in helping Brother Madison learn what being a preacher/pastor was all about. In 1957 he became the pastor of Forrest Avenue Baptist Church in Apopka, Florida, were he served them faithfully until the Lord called him to Tuscanooga Baptist Church in August of 1959.
God saw fit to allow him to remain pastor for 50 years and he would have loved to serve longer but his health wouldn't allow it so in 2009 he officially retired.
During his years as a pastor, he was very instrumental in supporting missions. He was passionate about getting the word of God out all over the world.
He was a faithful pastor and active in the community where he was well known and respected. Another passion he had was kids. He loved seeing lots of kids in church and said many times to mothers with crying babies, "Don't you worry that, there's never been a baby I can't preach over".
When the Discovery program was implemented at Tuscanooga, he was very excited at how fast it was growing. He enjoyed it when someone asked "What is going on up there on the hill on Wednesday nights? There's so many kids running around". He bragged about what God was doing in the program.Very seldom did you see him walking around before church without a baby in his arms or a little one holding his hand. The lives he touched and the legacy he leaves behind is a great testament of God's grace and mercy.
He was elected to serve on the Baptist Sunday School Committee in 1988 and served the American Baptist Association in that capacity until 2001. He served the Florida State Association as Moderator from 1991-1993.
He is survived by his wife of 69 years: Mary Lou Madison of Groveland, Florida; Son: Randy (Tammy) Madison of Kissimmee, Florida; Daughter: Pam (Steve) Brown of Troy, Montana; Grandsons: Clay Riggs of Deridder, Louisiana; Cameron (Jennifer) Madison of Orlando, Florida; Jerry (Heidi) Riggs of Tifton, Georgia; Caylon (Jessie) Madison of Yorktown, Virginia; Chad (Jessica) Madison of Inverness, Florida; Granddaughter: Erin Brown of Troy, Montana; 15 great grandchildren; Sister: Cathy (Wesley) Allen of Groveland, Florida; Many other family and lots of friends. He preceded in death by His parents: Floyd and Mary Madison; Brothers: William Madison, Louis Madison; Sisters: Estelle Merritt, Joyce Davis, Maureen Malacrida, Mary Ann Franklin; Great Granddaughter: Aurora Faith Riggs.